This is a dress I refashioned for my sister for her Halloween Costume!
I started by taking it in A LOT. I also changed the neckline, shortened the dress to midi length, removed the white crinoline underneath and putting in a new zipper. *I forgot to mention all the boning I sewed into the bodice as well!
The fun stuff was stitching on the trim around the neckline and torso piece as well as the serious amount of black crinoline that helps give this dress the volume at the bottom of the skirt. The black and gold fabric I gathered and stitched along the over layer piece and ended up having a last minute brilliant idea. I decided to take the end you see buttoned at the back and gather it and put a finger loop in it, but put the button on the back so when my sister has had enough floating with this fabric she can hitch it up at the back and continue on with her galavanting! Quite genius if I do say myself... because I must be the first person to ever do that right? Sadly no, but it looks cool!
I almost forgot to mention the crazy applique I did on the front with my lace leftovers from my Lace skirt project. I chalked where I wanted to cut out the piece of lace and then attached it on the front after taking forever to cut out the shapes on the lace as perfectly as I could manage. Plus the lace on the spaghetti strap that I then stitched feathers into also.
All in all this was a great project and I was happy to do it as my sister is stoked for her costume. I can't wait to see her in her wig and masque with this dress for the full effect! Stay tuned!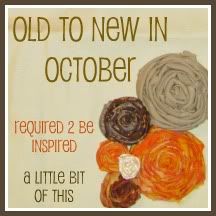 Not only is this a fun project hosted by the above's lovely ladies, they're giving away prizes at the end of the month including accessories from
Anika Burke
, I'm loving the fun chunky necklaces and rings!